Are you looking for the best Cuban restaurant in Fort Lauderdale? It's hard to pick one, so we're providing the top 5 for those of you who are craving some good Cuban food!
Just like Miami, Fort Lauderdale is a diverse city with a wide range of dining options. If you're visiting or recently moved to Fort Lauderdale then these are the first 5 Cuban restaurants you should check out. For those of you who are new to Florida and have never eaten Cuban food – now is the time to try something new, and we think you will love it!
1. Padrino's Cuban Restaurant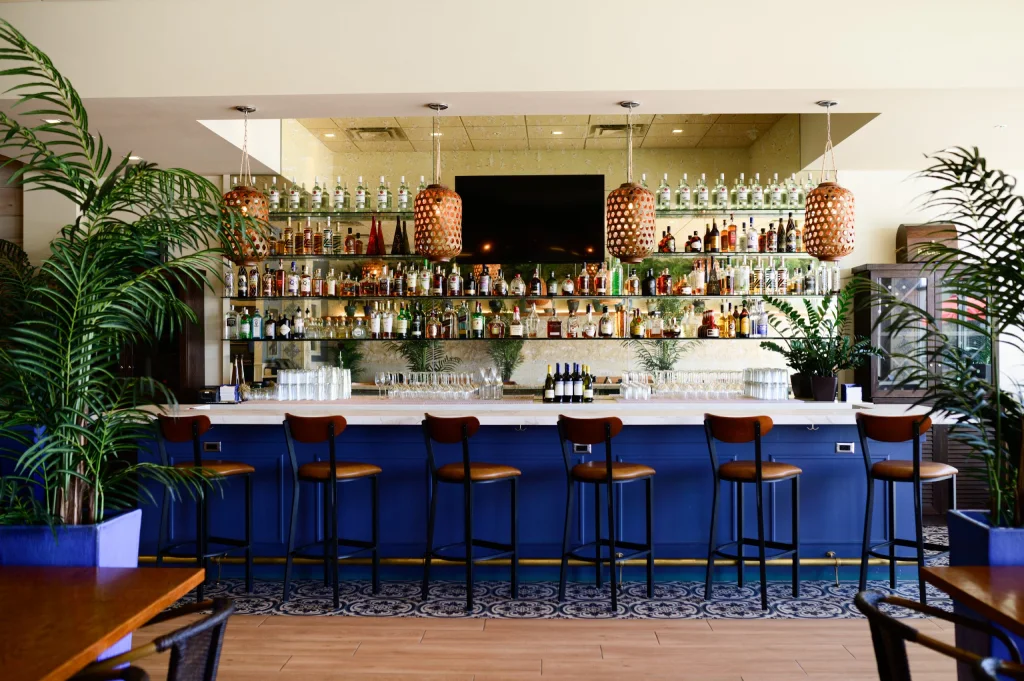 Address: 1135 N Federal Hwy, Fort Lauderdale, FL 33304
Website: Padrinos.com
Even though Padrino's Cuban Restaurant is rated #2 on Yelp, we have decided to rank this as the #1 Cuban restaurant in the area due to their outstanding service, tasty food, and those crispy shredded beef quesadillas… so good!! The owner, Mario Padrino, claims the company's mission "has been to provide our guests with my mother's authentic Cuban recipes".
Thank you, Mario, those recipes are making a lot of people happy!
2. 925 Nuevo's Cubano's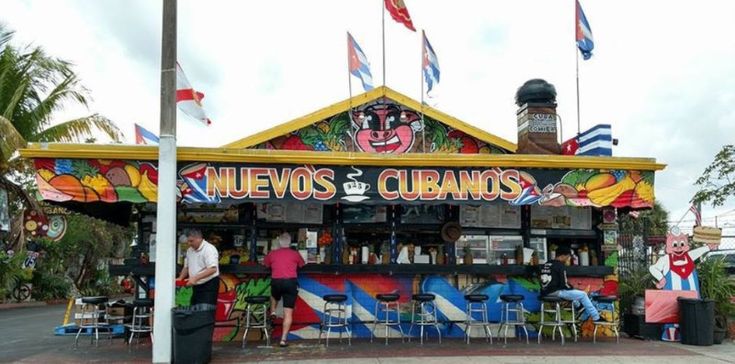 Address: 925 N Andrews Ave, Fort Lauderdale, FL 33311
View on GrubHub
925 Nuevo's Cubano's is easily one of the best places to go for breakfast and brunch. It has consistently been the highest-rated Cuban restaurant in the area, with a 4/5 Yelp rating based on almost 1300 reviews at the time of this posting.
If you're near Progresso Village, you might end up making this your go-to breakfast spot, and you will most definitely appreciate the speedy service they provide. Food gets served quickly at 925 Nuevo's Cubano's.
3. Cuba Libre Restaurant & Rum Bar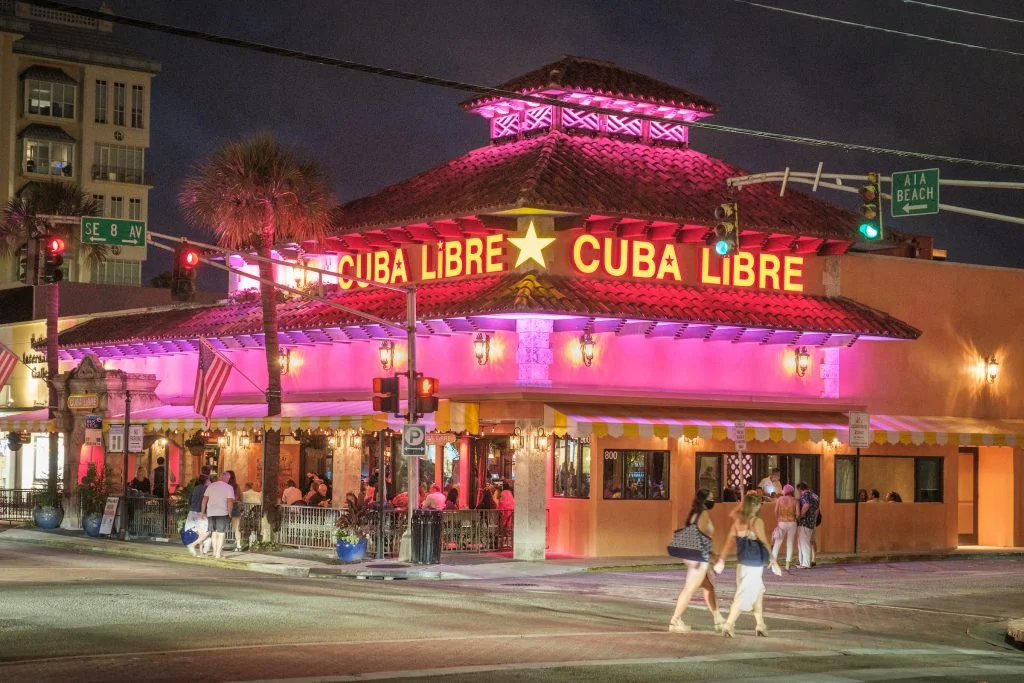 Address: 800 E Las Olas Blvd, Fort Lauderdale, FL 33301
Website: CubaLibreRestaurant.com
Cuba Libre Restaurant & Rum Bar is actually a new place in town, having just opened its Fort Lauderdale location in 2021. The company's first location was actually opened in 2000, in Philadelphia. In 2004, they opened one in Orlando, and then Washington DC in 2010 before opening up shop in South FL.
Why do we like Cuba Libre Restaurant Rum & Bar? The service. They will bring you complimentary Cuban bread, help you pick a meal if you're not familiar with Cuban food, and the food – it's amazing. The name is also cool, as it translates to "a free Cuba" and is meant to be a symbol of hope for the future of Cuba.
4. Little Cuban Cafe Restaurant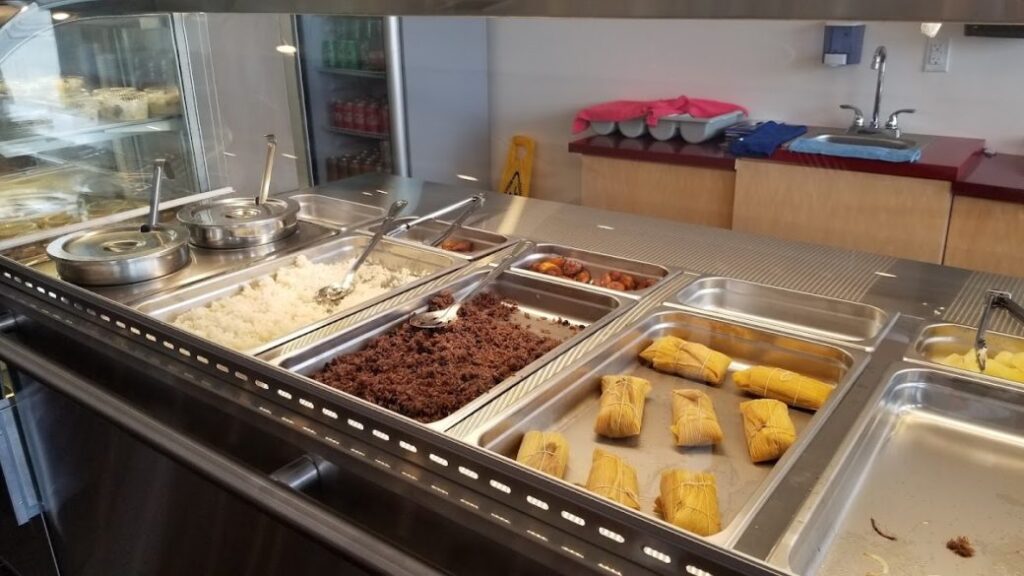 Address: 3433 Griffin Rd, Fort Lauderdale, FL 33312
Website: LittleCubanCafe.com
Little Cuban Cafe Restaurant is delicious and well deserving of its 5/5-star rating on Yelp. This restaurant is open Mon-Sat 6:30 AM-9 PM and Sun 9 AM-9 PM. That means you can eat breakfast, lunch, and dinner at this welcoming establishment. The inside of the restaurant is nice and clean, and the staff is very friendly. Everyone is super friendly and the waiting times are not bad. The Cuban food served is authentic, and Fort Lauderdale is lucky to have this place.
5. Sunshine Bakery

Address: 2621 Davie Blvd, Fort Lauderdale, FL 33312
Website: SunshineBakeryFL.com
Authentic Cuban cuisine, Sunshine Bakery is a family-owned and operated bakery, with some of the best pastries you will ever eat. They serve cookies, cakes, pastries, and Cuban cuisine that is especially flavorful and enticing.
Why do we love Sunshine Bakery? Their dishes are made from all-natural ingredients, their staff is incredibly helpful, and they make some of the best birthday cakes money can buy! If you're looking for a Cuban bakery in Fort Lauderdale to make a birthday cake or a wedding cake – then call or go to Sunshine Bakery.