Are you still deciding where you want to live in South Florida? Miami is a busy city and not everyone is a fan of the city life, especially when it comes to crime and raising a family. Choosing to relocate is a big decision in life, so it's wise you visit and research the areas you are considering before making the leap.
Tons of people are already moving to Coral Gables from Miami, so let's get into why that is happening and explain all the pros and cons of Coral Gables so you can make the right decision for you and your family.
Safety
Even though Miami has been cleaned up and is way safer than it used to be, people are still moving to Coral Gables for safety concerns. Coral Gables is a very safe place to live in South Florida, and it is considered to be one of the safest communities in Miami-Dade County.
How safe is Coral Gables?
The violent crime rate in Coral Gables is 13.0, which is much less than the US average of 22.7. It is considered one of the safest places to live in the Miami area.
Shopping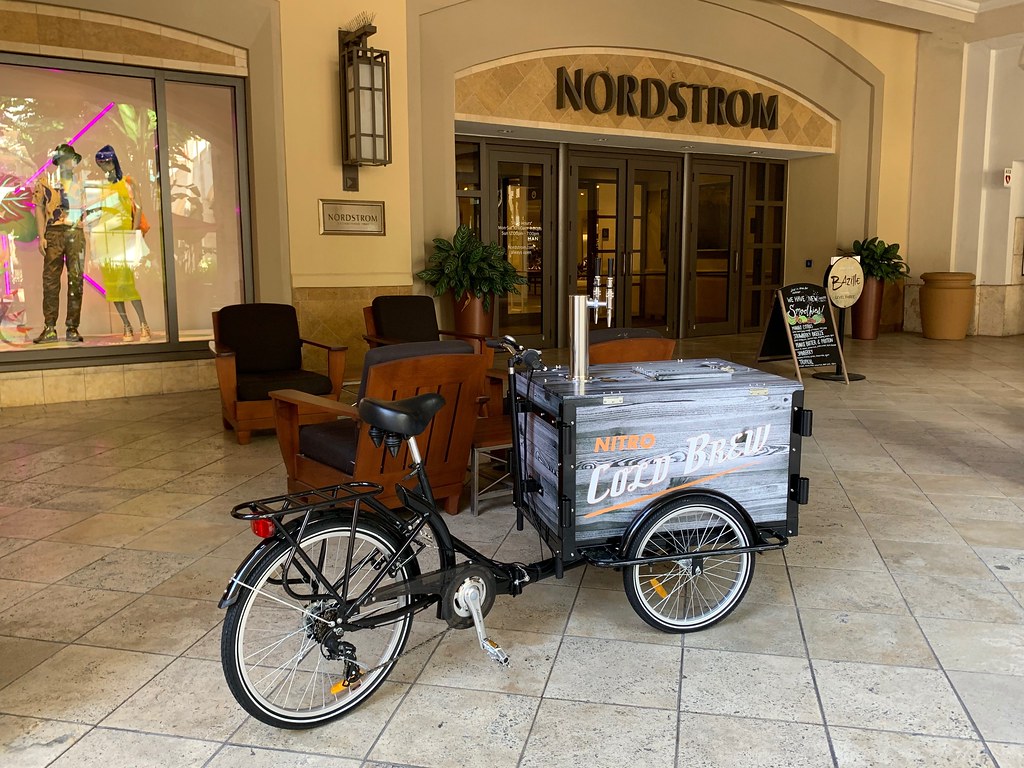 Coral Gables is like a suburban dream for many women who love to shop, as it offers plenty of options, with department stores like Neuman Marcus and Nordstrom. Be sure to check out Miracle Mile and Shops at Merrick Park if you're interested in doing shopping while you're in the area.
The Scenery
There is no doubt that Coral Gables is one of the most beautiful places to live in the entire country. Nature is all around you, beautiful trees, nice homes, great places to walk, historical locations, and the parks. It's a great place to move to if nature is important to you and you still want to live near a big city for your career goals.
This is also one of the best places to live in Florida if history is your thing and you love old architecture, as it's home to the Merrick House and other building from the 1920s like the John M. Stable Building and the Coral Gables Elementary School.
Plenty To Do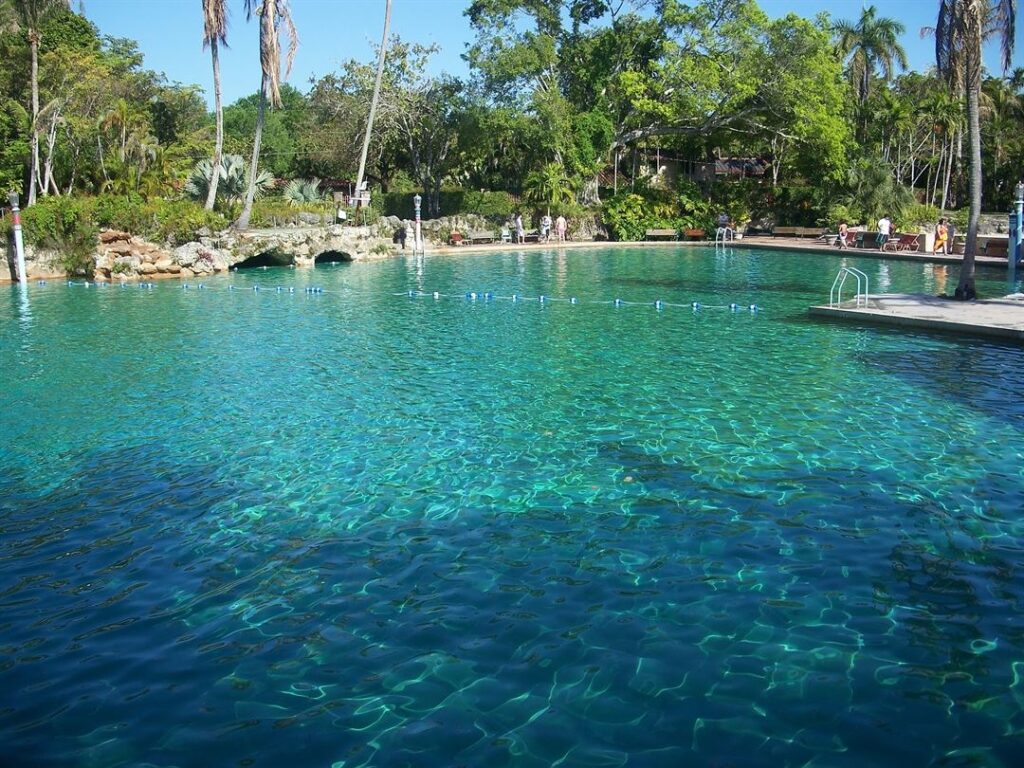 When you move to Coral Gables, you will be moving to a beautiful area with plenty of things to do nearby. Beaches are close, but we're not even going to get into the obvious stuff.
There is a fun place called Grapeland Water Park in the area, as well as one of the most famous pools in Florida – the Venetian Pool (largest freshwater pool in the United States). You can go shopping at Miracle Mile, explore the Fairchild Tropical Botanic Garden
Remember, you're in Miami-Dade county and there is a ton of things to do in Miami, like take the family to Monkey Jungle or Zoo Miami.
More close to home is the Fairchild Tropical Botanical Garden, which even has a place to hangout, eat and enjoy the beautiful surroundings.
Above Average Schools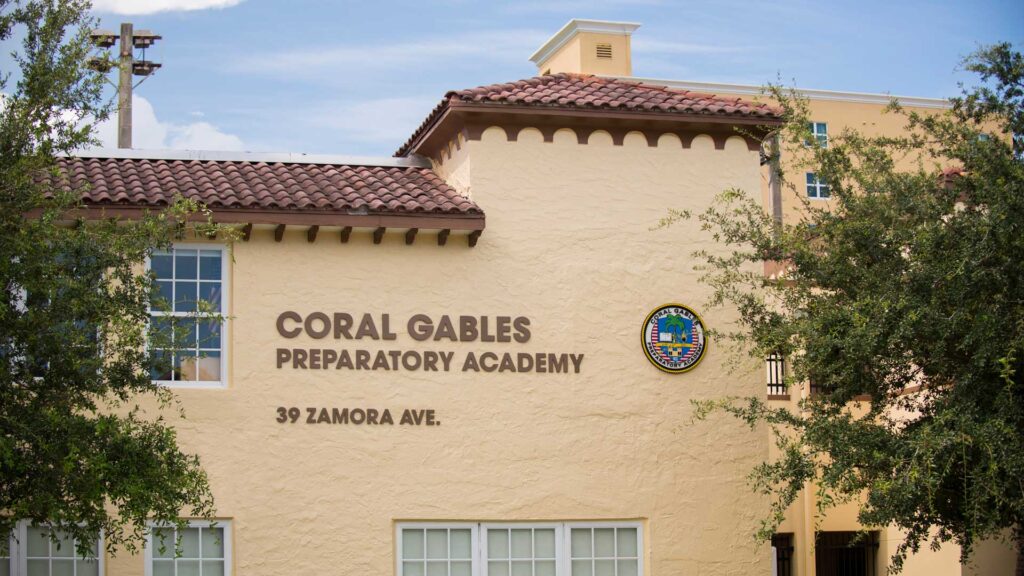 Coral Gables is a great place to live, and it should be at the top of your list if you're raising children and want to move to South Florida. There are great public schools, as well as private school options. Students attending the public schools in Coral Gables test higher than the average Florida student, and significantly higher than the national average.
Are the public schools in Coral Gables good?
Yes! The schools in Coral Gables are all B rated and above. There are about seven excellent public schools in Coral Gables, and all of them are great options.
Are there good private schools in the area?
Coral Gables is home to many great private schools for K-12 students.
I want to send my kids to a Christian school, is there one in Coral Gables?
Absolutely! The International Christian School is a great option if you want your children to get a quality education with Christ in mind.
It's also worth noting that the University of Miami is located within the Coral Gables community.
Source for public school data: NeighborhoodScout
Conclusion
Coral Gables offers a peaceful suburban environment in Miami, where you can focus on your career, raise a family, and always have fun things to do nearby. It's one of the safest areas in Miami, with great schools, shopping options, and top of the line doctors.
When you visit the area, you will instantly realize why a bunch of people from around Florida want to move to Coral Gables. Words can't describe the beautiful scenery, relaxed lifestyle, and friendly atmosphere – you have to visit for the full experience.